Welcome To
Vanishing Island™
Presented by
Island Explorer
Scroll down
Visiting Vanishing Island™ is a unique experience on Hilton Head Island, SC
About Vanishing Island™
Located off the southern tip of Hilton Head Island, South Carolina, and along the coast of nearby Daufuskie Island lies Vanishing Island™ - a remarkable place visited by only the very few.
This unique bit of sand can only be visited at low tide in the Calibogue Sound. The tides around Hilton Head Island affect everything in the eco-system.
A number of tour boat operators can arrange your visit to Vanishing Island™ from one of several marinas on Hilton Head Island. It is not recommended to attempt to navigate these shallow waters in a rental boat or without extensive local knowledge.
One Of The Top Attractions At Hilton Head Island
experience
As the tide recedes each day, it exposes a unique island of sand that is both pristine and vibrant, and for a short time visitors can comb the beaches and experience the beauty and solitude of nature...and then as the tide returns, it vanishes...


Known locally as "Vanishing Island™", "Disappearing Island", "Disappearing Daufuskie Sandbar", "Sand Dollar Island", and other names, this strip of sand is uncovered for only about an hour during the low tide each day.
Because the time of the low tide changes each day (advancing about an hour per day), the time to visit the island advances by about an hour each day.
The tidal highs and lows around Hilton Head Island range from 6 to 9 feet. At certain times of the year and on certain days of the month, the tide is not quite low enough to fully expose the sand. At other times there is a great expanse available for beach coming.
Because the topography is different than the beaches of Hilton Head Island, visitors are more likely to find sand dollars and some shells on Vanishing Island™.
Over the years the size and shape of Vanishing Island™ has changed with the ebb and flow of the tides, the shifting sands, the effects of storms, and even the beach nourishment projects on the Hilton Head Island beaches.
Satellite images show the changes of Vanishing Island™ over the years. Some images were taken at high tide when the sand is covered with as much as 8 feet of water.
The name "Vanishing Island™" was first used by Captain Jim Harkins of Island Explorer Dolphin & Nature Tours, which continues to operate one of the most popular tours to the location. Island Explorer's Vanishing Island Expedition™ encompasses three hours that includes dolphin sightings and plenty of time of beach combing.
Island Explorer has trademarked the words "Vanishing Island Expedition™" for tours in South Carolina, so you may see other tour operators using similar but different names.
Grenadier Shoal
On nautical charts, Vanishing Island™ is actually known as "Grenadier Shoal". A shoal is a shallow area along the edges of a deeper channel. On the chart shown, you can see the shallow depths behind Grenadier Shoal and deep channel that leads into Calibogue Sound.
Across the channel lie Barrett Shoals which is a group of shallow areas that are rarely exposed at low tide but still a hazard to boaters.

In oceanography a shoal is a natural submerged ridge, bank, or bar that consists of, or is covered by, sand or other unconsolidated material, and rises from the bed of a body of water to near the surface. In areas with large tidal swings the sandbanks will be exposed at low tide.

Often it refers to those submerged ridges, banks, or bars that rise near enough to the surface of a body of water as to constitute a danger to navigation. Shoals are also known as sandbanks or sandbars.
Navigational markers (red squares and green triangles) mark the edges of the shoals and help guide boaters safely through the deep channel.
What You'll Find On VAnishing Island
Explore
Vanishing Island™
There is nothing quite like the feeling of stepping off your boat on to the newly exposed sand of Vanishing Island™. Every single day brings something new and different to every intrepid explorer.

Your footsteps will be the first to touch this sand, and within an hour, they'll all be washed away until the next low tide.

Many starfish are temporarily grounded at low tide, but they survive nicely and continue their journey as the tide rises.
Vanishing Island™ - No Crowds
Even with a variety of tour operators offering visits to Vanishing Island™, you will likely be there with only a few other guests, and the feeling of solitude is unlike anything you will find on the beaches of Hilton Head Island.
Whether you come to search for sand dollars or just to roam the untouched sand, you will leave with a feeling of awe inspired by the amazing forces of nature.
All tour guides will insist that you take only dead sand dollar "tests" and shells. No living thing is disturbed.
services
How To Get To Vanishing Island™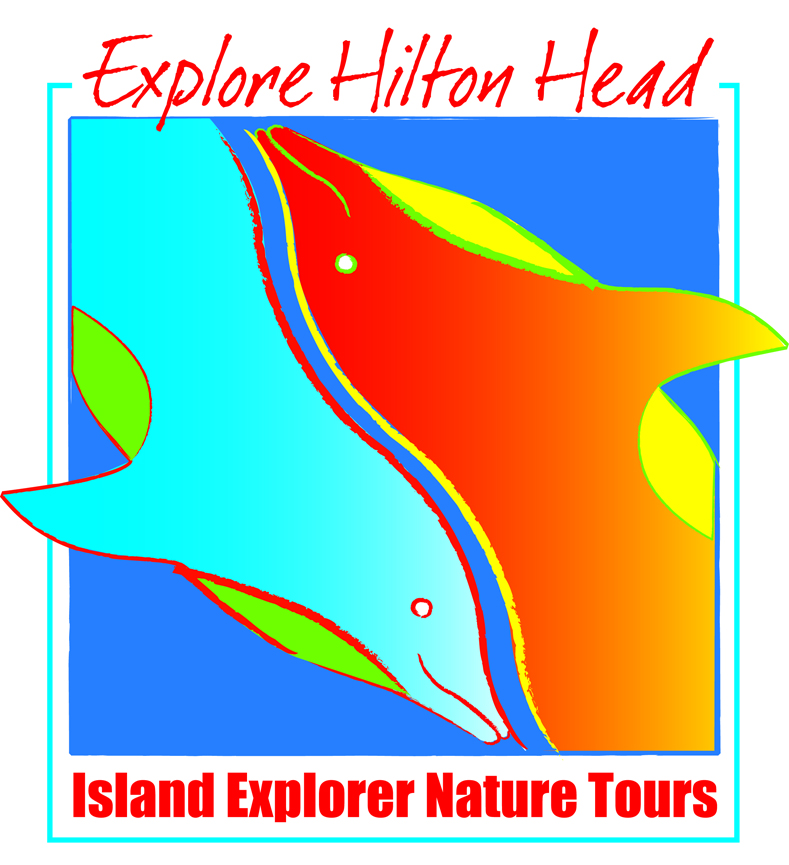 The originator of the Vanishing Island Expedition™, Island Explorer offers a full three hour private tour experience for up to 12 guests per boat .
See Tours
Information about tour operator.
See Tours
This website is provided for informational purposes only. It is not intended for navigation. Only experienced local skippers and professional captains should attempt to navigate the shallow waters and shifting sands of Vanishing Island™. Most boat rental companies do allow rentals to attempt to visit this sandbar. Do so at your own risk.
Information about tour operator.
See Tours
Testimonials
What People Say About Vanishing Island™
We did the 3 hour tour with Captain Cody which was incredible. Cody was extremely knowledgeable and was able to answer all of our questions and proivde a ton of insight. We walked along the vanishing island and found tons of sand dollars, starfish, and large shells.We also saw countless amounts of dolphins & were able to see them eat/hunt/feed closer to shore. Quite an experience.I highly recommend to any couple or family looking for a private tour!
Our family took the Vanishing Island tour on October 2 and we could not be any more pleased with our experience!Captain Jim is fantastic! He taught our family so many things about the island, the waterways, history, and ecosystems around. He is extremely professional, a great captain and tour guide, but was also very fun to spend the afternoon with.The tour was worth every single penny and I cannot recommend this tour enough. This 5 star rating is definitely earned!
Our adventure to the vanishing island was incredible! We saw so many aquatic creatures and collected tons of extremely cool sand dollars and shells.

Captain Cody made our adventure so much more enjoyable with his plethora of knowledge about the island and its many aquatic and land dwelling wildlife species and history!

10/10 would recommend to anyone visiting Hilton Head Island!
faq
Frequently Asked Questions
Vanishing Island™ on Instagram